Thank you to all that donated baked goods to the concession stand. We were working the concession for the Snow Canyon Booster Club, but the proceeds of the baked goods went directly to Snow Canyon Men's VBC. We made a little over $130. Our next BIG concession fundraiser will be Snow Canyon's last football game against Desert Hills on Thursday, October 19th. We will bring back our Hawaiian Plate Dinners! We may also have a big concession that following Saturday, October 21st which we may need volunteers to work. STAY TUNED!

See you all at practice tonight! Only two weeks until our first tournament!
Powered by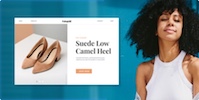 Create your own unique website with customizable templates.